Do you really get what you pay for when it comes to logo's?
---
If you are not aware, there are plenty of websites out there like Fiverr and Freelancer where you can  submit your brief, and random designers will create you a logo to that brief.
EXACTLY TO THAT BRIEF…
So that means that if things change, unless you've decided exactly what you want and are also a talented descriptive writer, then you are probably not going to get exactly what you want and you won't have someone who will keep revising until you're happy. You might be thinking 'eh, you get what you pay for.' That is exactly right. The logo that you paid $5 for is now representing your company and image…you will get the branding that you pay for.
---
Coming into the 2019 a lot of people are going to be inspired to start that clothing company they always wanted or break away from their boss and start their own business. These dreams of becoming a small business and running to the beat of your own drum are some of the best, but you need to be prepared for the tasks that need to be done before you get your products or services into the hands of consumers.
A strong logo sets your company's branding and conveys your business message and vision to your target market. A logo is the first impression, and if it's not quite right it can put you and your business at a unnecessary disadvantage. If designed well, it can pique the interest of your ideal audience and invite them to learn more about your company, products and/or services. Because a good logo is a visual, aesthetically pleasing element, it triggers positive recall about your brand that the name of your company alone might not.
While it's not your whole brand, it serves as the foundation and is the first port of call. So don't disregard it as a critical part of your business setup.
---
Now that you have been warned about paying too little and getting what you pay for, lets talk about paying too much and not getting the quality you should.
These are a few steps you can take to make sure you don't get ripped off.
1. Do Your Research
You need to research who you are getting to create your logo. It's all well and good that the person you are choosing has the top ad listing on google but are they going to be able to understand your brand, the message you want to communicate and how it should look?
If you own a cake decorating business and your business name is delicate flower decorations, are you going to get someone to design your logo that mainly works with corporate logos to design
yours?
You are probably more likely to go with someone who has more experience in representing business similar to yours.
2. Know What You Want
Now that you know who you want to use, it's now time to communicate what you want. You don't have to know exactly what you want, but at least have a few designs that you like from either competitors or brands that really speak to you.
The more you can work with the designer, better your outcome will be (as well as seeing your money go far). This can go south quickly though. Having a few ideas and colours in mind is good, constantly changing your mind or not cooperating with the designer is BAD!
Usually the designer will allow you a few changes before charging you an additional fee, so if you want changes try to make sure your feedback is constructive and helpful with the design (instead of words like "I don't like it" or "I'm not feeling it" use phrases like "I don't like that font, could we try a different one, I like the look of this one").
If you're unable to clearly articulate what you're looking for, your designer may have trouble interpreting what you've given them as a brief. So be patient, talk it through with them and let them guide you with their best judgement if you're uncertain – after all they're the ones with design experience and should be able to ask all the right questions to guide you in the right direction.
 3. Test The Logo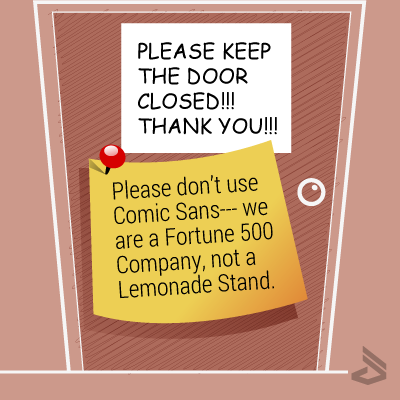 If you get a chance to show the logo to others, do it. Feedback from the right people will help you make decisions on your logo. There is no use asking your vegan cousin if they like the logo for your steakhouse restaurant as they can't connect with the branding, so make sure you are asking people that you will potentially target in the future.
The message of you get what you pay for doesn't just apply to logo design, it applies to all things you need to outsource for. Website design, content and digital marketing, help with campaigning and your accounting, even the labor needed to run the business.
---
If you need any design or marketing help you can contact Virtual Perspective.
Instagram – @virtual.perspective
Facebook – www.facebook.com/VirtualPerspective
LinkedIn – www.linkedin.com/company/virtual-perspective/